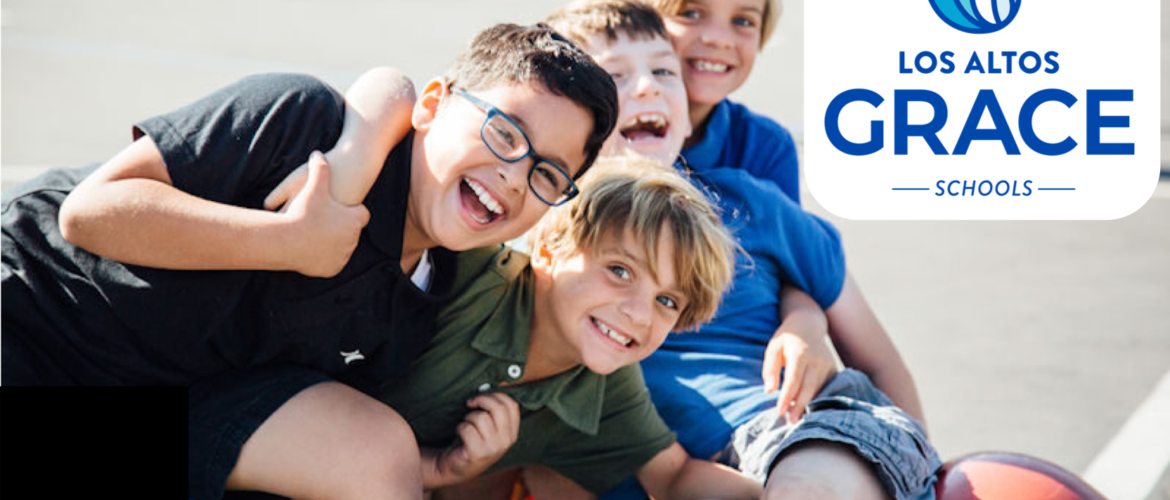 WELCOME TO LOS ALTOS GRACE SCHOOLS
Academic Standards through Developmental Education
Thank you for your interest in our school. We were founded in 1972 as a Christian preschool called Los Altos Brethren School. Over the years we expanded to include an entire elementary program: kindergarten through sixth grade now called Los Altos Grace Schools. Our goal is simple — to fulfill the Great Commission by training the next generation in the way they should go!  When students matriculate from Los Altos Grace Schools they are ready for the next level where typically they excel academically.  They also are often leaders and successful in a wide variety of areas.
Calendar
What makes us different?
Faith – We are a Christian preschool and K-6 Elementary Christian school serving the greater Long Beach area. Our faith informs everything we do. We teach the students a biblical worldview.
Academics – Our small class size, talented and experienced teachers, and research-based developmental education methods consistently produce students strong in academics who perform exceptionally on standardized testing and in their future schooling.
Music  – We have an award-winning music program including choir, beginning band, advanced band, and jazz band, along with individual lessons and instruction.
Art – We have a specialized art teacher on staff who provides fantastic age-appropriate art instruction and enrichment for Kindergarten through 6th grade.
Technology – Kindergarten through sixth-grade students all learn age-appropriate technology, including Microsoft Office, keyboarding, internet safety and citizenship, and research methods. We offer additional personalized opportunities for our students to learn digital video, graphics, 2D and 3D animation, 3D CAD, and much more.
If your student is already a part of our school we are delighted to serve alongside you in educating your child!  If you are looking for a school, we hope you will prayerfully consider our school and stop by for a visit.  Feel free to cruise around our website and then
send me an email
or give me a call.  I'd love to talk
with
you. In Him,
Mrs. Debra Martin
Principal