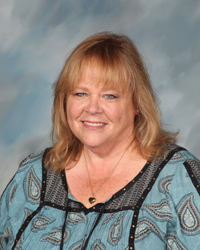 Mrs. Debra Martin, Administrator
What a pleasure it has been, being at Los Altos Brethren School for so many years.  What began as a fun job to help pay for college has turned into a career.  In elementary school I had decided to do something different when I grew up, I told everyone I was NOT going to be a teacher.  Needless to say, God had a different plan.  Early on, Psalm 37:4-7 became my life verse. These verses fueled my desire to serve God, families, and children.
"Delight yourself in the Lord;
And He will give you the desires of your heart.
Commit your way to the Lord,
Trust also in Him, and He will do it.
He will bring forth your righteousness as the light
And your judgment as the noonday.
Rest in the Lord and wait patiently for Him;"  Psalm 37:4-7
           I have been constantly thankful for the privilege of filling many positions here at Los Altos Brethren School.  I began as a preschool daycare worker, moved into the classroom as a teacher, first in preschool and then First Grade. What an incredible adventure to walk alongside children as they learn and grow.  As God moved me into leadership as Assistant Principal in the Elementary School, I began to see purpose in what God had allowed me to endure so that I could encourage others that God brought to LABS.  Upon returning to the Preschool as Director, I have been honored to work with masterful teachers of young children. Now as Administrator of both schools, I love watching how God is leading His School by providing wonderful teachers and staff in both Elementary and Preschool.
My educational path meandered as I listened to where God wanted me to be.  I received an A.S. in Child Development from Long Beach City College, a B.S. in Child Development from California State University, Fullerton, and a California Multiple Subjects Credential from California State University, Long Beach, and most recently a Masters of Education in Administration from Concordia University, Irvine.
My husband, Bob and I have 3 children, Kristina, Will, and Sierra and two dogs, Coco and Kuma. I love music and watching my children play sports. I also look for moments to read, sew, and scrapbook. My family and I love to travel together and experience God's creation.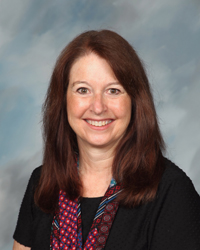 Mrs. Andrea Witbeck, Assistant Administrator/Preschool Director
Upon graduating from CSULB in 1979, I began as a teacher, and was later an administrator, in the Long Beach Unified School District Child Development Centers program. In 1996, I moved to Los Altos Brethren School as a Kindergarten teacher. As Assistant Administrator, my time is spent as the Director of our wonderful Preschool.
This school is a special place to be! As a parent, teacher, and now administrator, I see God's hand at work every day. Our emphasis on developmentally appropriate education allows our students to become engaged in all areas of the curriculum. Our preschool has served our community for many years, instilling a love of learning at an early age. In the elementary school, our programs in Technology, Music, and Art are enriching additions to the regular classroom. Most importantly, our Bible curriculum helps students to internalize important spiritual truths, equipping them to live their lives as a testimony to God and His love. I am honored and blessed to be a part of this school!
I have been married to my husband Allen since 1982 and we have three grown children who attended Los Altos Brethren School from preschool through 6th grade. Our family also fellowships here at Los Altos Grace Church.
My favorite thing to do outside of school is to spend time with people: my immediate family, extended family, and many dear friends. I also love to read, drink coffee, and enjoy ice cream and chocolate.
The verse that has been especially meaningful to me is Jeremiah 29:11: "For I know the plans I have for you," declares the Lord, "plans to prosper you and not to harm you, plans to give you hope and a future."