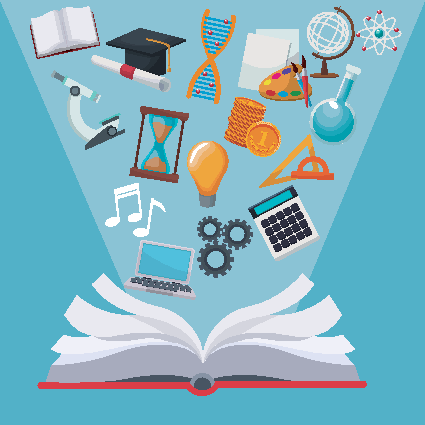 We provide an exceptionally strong program of academics.  This combined with our small class sizes, allows the students to grow academically at an accelerated rate, with personalized attention not possible in larger class settings.
Our students average approximately 2 years ahead of their grade level using Terra Nova standardized testing.
We use a strong set of selected curriculum, instead of just adopting a single publisher
We deliberately exceed state standards, allowing our students to excel should they need to make a transition to the public school system.
Our school uses the results of research into how children's brains actually learn.  This developmental approach informs much of what we do, and keeps us focused on the student's actual learning, as opposed to any education "fad" which comes into play.