Los Altos Grace Elementary
Technology
Leo Wadsworth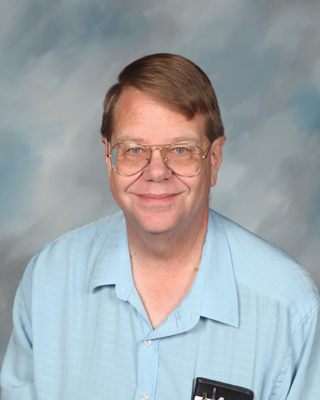 We are pleased to be able to offer a great comprehensive technology program.
Computer Instruction
Our students in Kindergarten through sixth grades all receive age-appropriate computer instruction.  This instruction helps to prepare them for success in
Computer operation
Keyboarding
Basic Microsoft Office (Word, Powerpoint, Excel)
Research techniques
Internet safety and citizenship
Intellectual property
Sixth Grade Yearbook
Our sixth-grade class gets extra instruction in desktop publishing, interviewing skills,  and video production as they produce their own yearbook and DVD.
Computer Clubs
We also offer extra instruction through after-school computer clubs.  In these clubs we cover many advanced topics based on the interests and skill levels of the students.  Some of the topics we've covered are
Digital photography
Graphics and digital image manipulation
Video creation and editing
Green screen (chroma key) video
Object oriented programming and game creation
2D and 3D animation
3D CAD design
Web design and production
Advanced Microsoft Office (Word, Powerpoint, Excel)
The computer clubs meet weekly, from 3:15 to 4:15.
ACSI Technology Fair
We participate in the ACSI Technology Fair.  This gives an opportunity for us to compete against a number of different Christian schools in several areas of technology, including video creation, slideshow multimedia and more.  This year the Fair will be on April 28.
Our Lab
(For my fellow techies)
We have been blessed with an advanced computer lab with 15 workstations.  This lab lets us instruct small groups of students in a variety of technologies.  The workstations each have iI7 processors, 8 gigs of RAM, 1TB hard disks and more.  We also have a shared NAS disk and networked printers, along with professional video equipment.  We have a 3D printer for the students to be able to do 3d design and modeling.  The workstations are arranged so that I can see all the monitors at the same time, letting me watch and help everyone, as well as properly monitoring their use of online resources.  The personal attention lets us cover topics quickly and efficiently.
Bio
Hi, I am Leo Wadsworth, Director of Technology.  I came to a personal faith in Jesus Christ in 1970, at a Hume Lake summer camp.  It was the summer between my 7th and 8th grade.  I spent my high school years at Calvary Chapel, Dana Point.
I went to college at CSULB, where I met my wife, Karen.  After dating for three years, we got married (oh, so young!).  It is a testimony to her patience that we are still happily married after 39 years.   We have two great sons, currently 22 and 24, who went to Los Altos from preschool through 6th grade, and who are really turning out well.
For many years during the late seventies and eighties, we fellowshipped at Calvary Chapel, Long Beach, where I taught a Monday night Bible study.  Around 25+ years ago we came to Los Altos Grace Brethren church, where we have been blessed to put down deep roots.  Karen teaches the 2s and 3s every other month, and I teach an adult Sunday school called One Accord.  Since I started facilitating, One Accord has gone through Ephesians, Acts, Ruth, Revelation, Genesis, the Gospels, Romans, and is now working its way through the letters to Timothy.  It is a fantastic group of people and I am proud to be a part of them.  I am also honored to serve as one of the elders at the church.
I have over 30 years experience as an electrical engineer, programmer, trainer, IT department management, project manager, and program manager.  I designed the computer architecture and led the team that built a space-qualified supercomputer that was arguably the fastest computer on the planet for about 6 months.  I have worked at different small companies, as well as large companies, such as AOL and Time-Warner and the IEEE Computer Society.
In 2005 I received my BS in Organizational Leadership with High Honors from Biola University.  It is a wonderful school and I've been gratified to see kids from Los Altos go on to have great success there.
Both of my parents were school teachers, and I never thought I would be doing it myself.  I thought my years of helping with bulletin boards and making copies were long gone.  (Never say "never" to the Lord!)  I find that teaching these children is an absolute joy.  I love seeing them "get it" and the joy they have in learning and growing.
What We Do
I manage all of the technology used at the school.
I run computer classes, currently for kindergarten through sixth grades.  We cover a number of fundamental concepts in using a computer, as well as focusing on great keyboarding skills, and using Microsoft Office (especially Word and PowerPoint).  In the sixth grade class, we also produce our own yearbook.
I also run the computer clubs.  In these clubs we enjoy doing a lot more with the computers, such as making videos, animations, 3-d CAD design, object-oriented programming, advanced graphics and photography, and much more.
The computer lab was updated last year with a great set of new powerful computers.  (For my fellow geeks – I7 processors, 8 gigs ram, 1TB hard disks, solid graphics).   We use small groups for both the classes and the clubs to enable personal attention and instruction.
Message
Technology is, for the most part, value neutral.  The internet, for example, can be a gateway to fantastic resources (such as BlueLetterBible.org ), or it can be a doorway to the worst type of filth.  Use it wisely.
Primary recommendation – keep the computers and video games in the family common area, not back in the kids' bedrooms.  For kids, that kind of privacy can lead to the wrong things.  Keep them out where everyone is open and able to see what is going on!
Favorites
Currently, the best drink on the planet is Diet Mountain Dew.  Has to be diet – the "normal" sodas taste too syrupy.
I enjoy science fiction and silly superhero movies.   Some of my current favorite fictional authors are David Brin, Clive Cussler, David Weber, and Orson Scott Card.
I find it very hard to talk about a "favorite" scripture.  The Word of God is powerful and wonderfully able to reach me in a myriad of different ways and circumstances.  I guess I'll stick with a classic:  Romans 8:28.  "And we know that all things work together for good to those who love God, to those who are the called according to His purpose."  Like Chuck Missler, I like to check on it once in a while to make sure it's still there <grin>.
I am deeply grateful for this opportunity to serve as part of the school, and enjoy it immensely.
If you ever have any questions or comments, please don't hesitate to contact me.  Probably the best way is to use my email – [email protected]